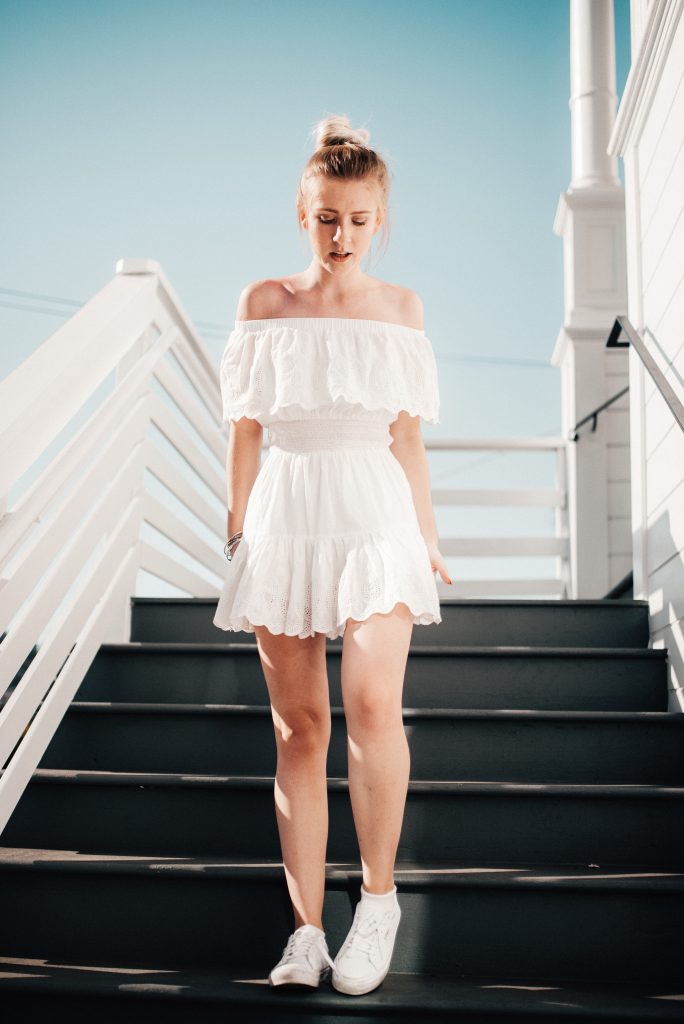 Girls always seem to be more conscious about their beauty and looking style, in compared to boys. A dressing is what that shows you. It is correctly said that fashion is all about dressing, according to what is fashionable. There is a certain type of girl who appears effortlessly styled wherever she goes. A fashionista is always up in the purse for what's new and is all time ready to try what we call as 'fashion challenges or risks'. And this feature simply makes them ultra-stylish and fashionable girl.
All girls love to look pretty and beautiful. The way a girl carries herself and dresses up adds a lot to her physical beauty. Right kind of fashion and make-up can make even an ordinary girl, look like a beauty queen. So we have brought various useful styling habits of some really chic women and put together all the fashion tips and tricks on how to look fashionable, especially for ultra-stylish girls.
Fashion Tips for Girls
Here are 24 fashion tips and tricks every girl should know. Just scroll down for the styling secrets fashion girls live by.
1. If you are a Beginner, know your Body Shape:
When you are choosing your clothes, always pick for the ones, which help to hide your flaws and bring up your attractive features. Everything work around this, Knowing your body type is the most basic thing to know about yourself. This is one of the biggest and most common fashion tip anyone can give you.
2. Understand Colour Combinations: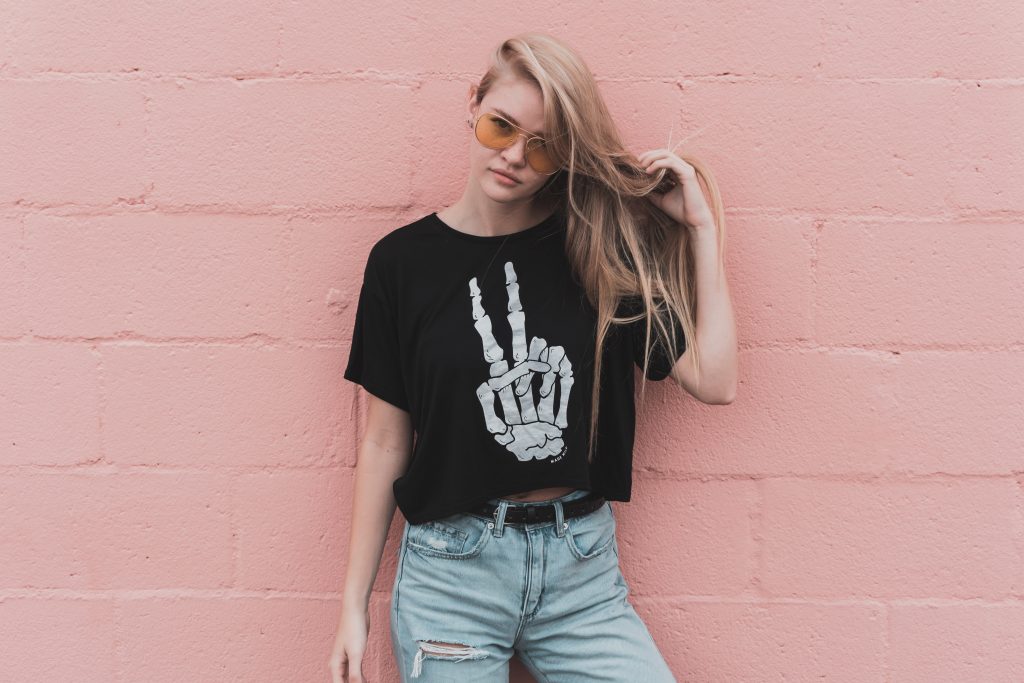 Maybe it seems a little unnecessary, but you will be glad to know that you looked this up because Master the art of colouring is a game changer and provides you with a new perspective when matching up with colours.
3. Tucking:
Tucking your tees, tops and shirts in the right way is an art. You need to master some or all of tucking tricks like a full trunk, half trunk, navel trunk, or front trunk.
4. Know what Suits you and Stick to it: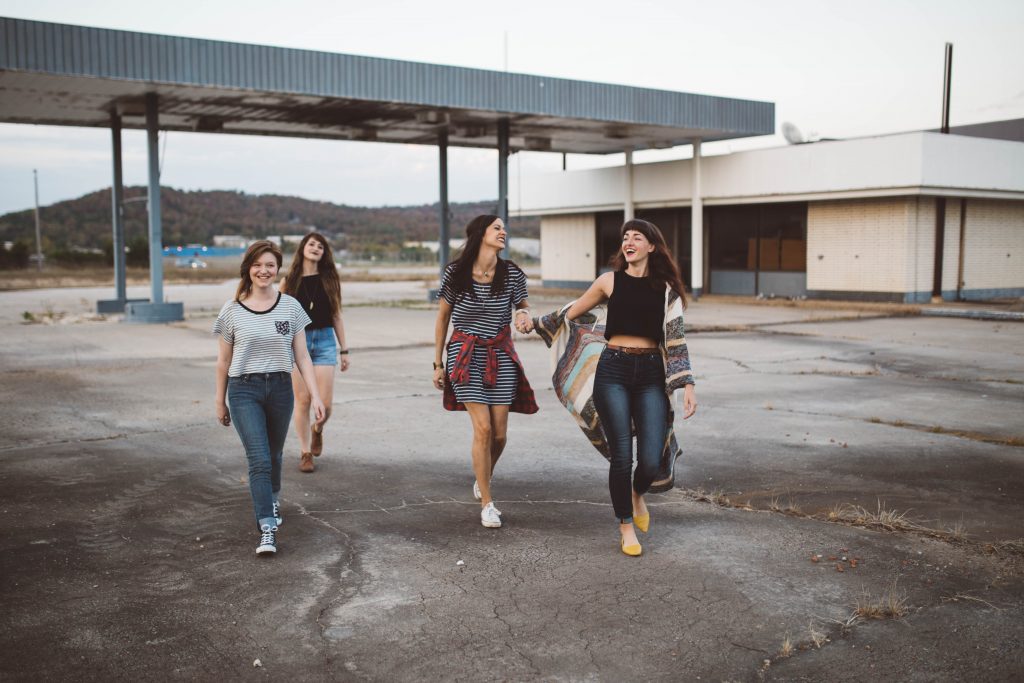 Those people who blindly follow fashion trends and are slaves of fashion can never be classy and chic. Know what suits you and stick to your own signature style.
5. Try to Maintain a Balance:
Avoid mixing more than three colours in a dress up. Also, if you are wearing printed or embroidered tops, wear solid skirts or pants.
6. Wear Right Bra: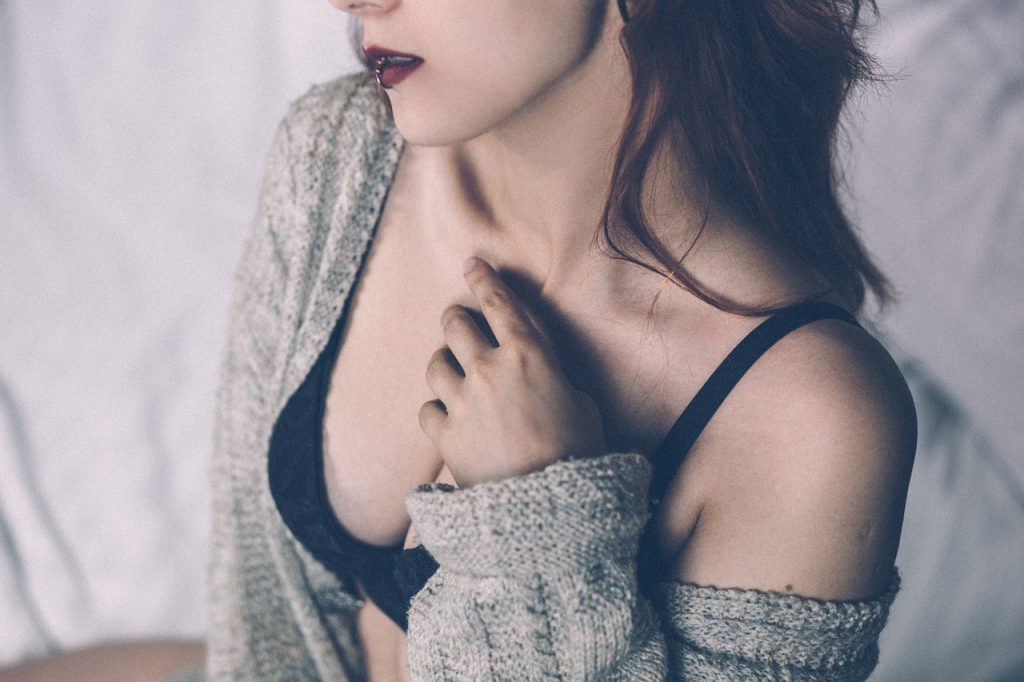 Wearing the right intimates is always essential for both health and fashion. You need to know your correct size and what to wear when; primarily, you need to know it all.  It's always good to invest and treat yourself in good lingerie.
7. Try Layering Up:
Layering is one fashion trend that is always in a rage, goes perfectly for all age groups and never goes wrong and is easily customizable. You can try layering funky and colourful clothes with plain pieces of denim and sneakers and a decent crossbody bag.
8. Makeup Appropriately:
Proper makeup is very essential to get the right look. Check out some of the tutorials to know what kind of makeup you like, what suits you and indulge in good products. During the day, you should go for a more natural look or nude look, and avoid loud makeup colours such as blue or green. In the night, try dark makeup colours such as black, brown, blue, look really good.
9. Grasp few Hairstyles that are Flexible:
Try to learn a few more hairstyles that are versatile and suits you with any dress– you never know when you may need them. You can also try hairstyle with front bangs that suit you. Front bangs can enhance any hairstyle, making you look ultra-stylish.
10. Trail with Jeans:
Experiment with jeans like a boyfriend, skinny, ripped and bootcut and see what else might suit on your body other than just standard jeans. I'm sure there is more than one kind of jeans that suits all of us.
11. Know your Best Feature:
Be it your curves, legs, booty or a figure. Know what is your best feature and always show it off. All your outfits should work in the direction to enhance your best features.
12. Know the Difference Between Dresses:
Floral patterns, pink hues and frills or laces will work best for the day, a sequined dress is for a night party, and anything in between is for the evening.
13. Always Choose Vertical Stripes in Stripes Pattern:
It's always the better choice out of the two i.e between horizontal and vertical stripes but choose which better suit yourself. Playing with and vertical can redefine your look. Vertical stripes make you look taller; plus-sized women, these create an impression and make you look slimmer.
14. Choose Proper Innerwear whenever Wearing White: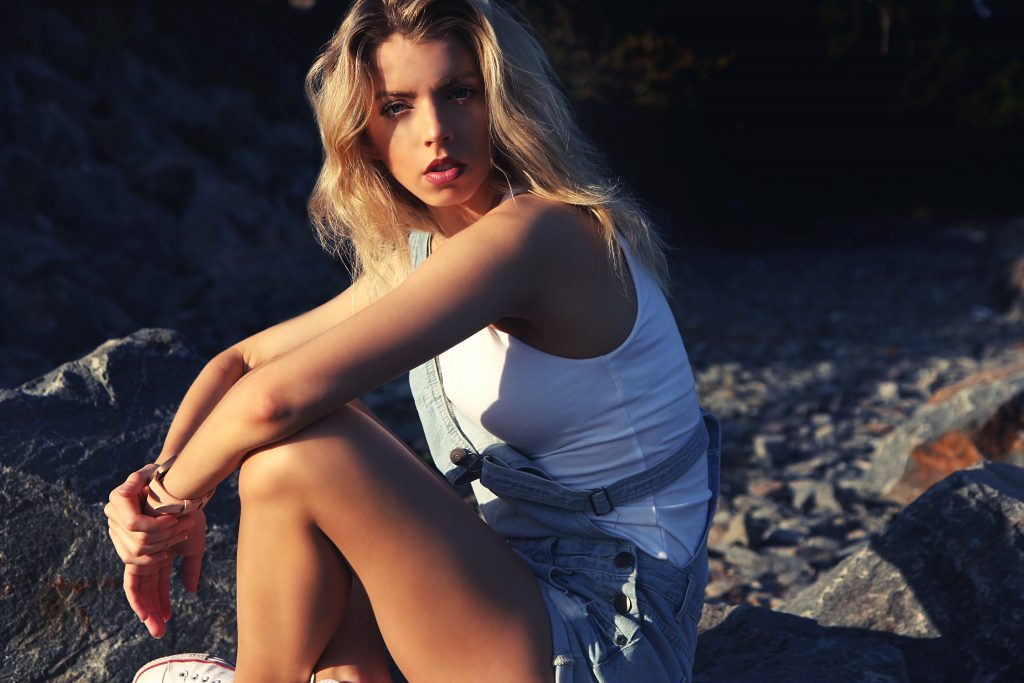 Choose seamless and perfect innerwear. If you are able to carry whites, nothing like it.
15. Explore Nude Combination:
The key to rock this trend is to keep it as simple as possible. These combinations will never let you down. A basic style idea for women is to always remember that whenever they are unsure about which colour combination they should wear, just pick for nude, that match your skin tone.
16. Pair Loose with Fitted Ones:
Team your billowing pieces with something body-conscious. Depending on your body type, Keep one part of your outfit loose and the rest tight.
17. Buy Pieces you can Wear More than One Way:
The masterpiece of shopping is buying some pieces of clothes that you can wear more than one ways.
18. Don't mix too many Prints or Patterns: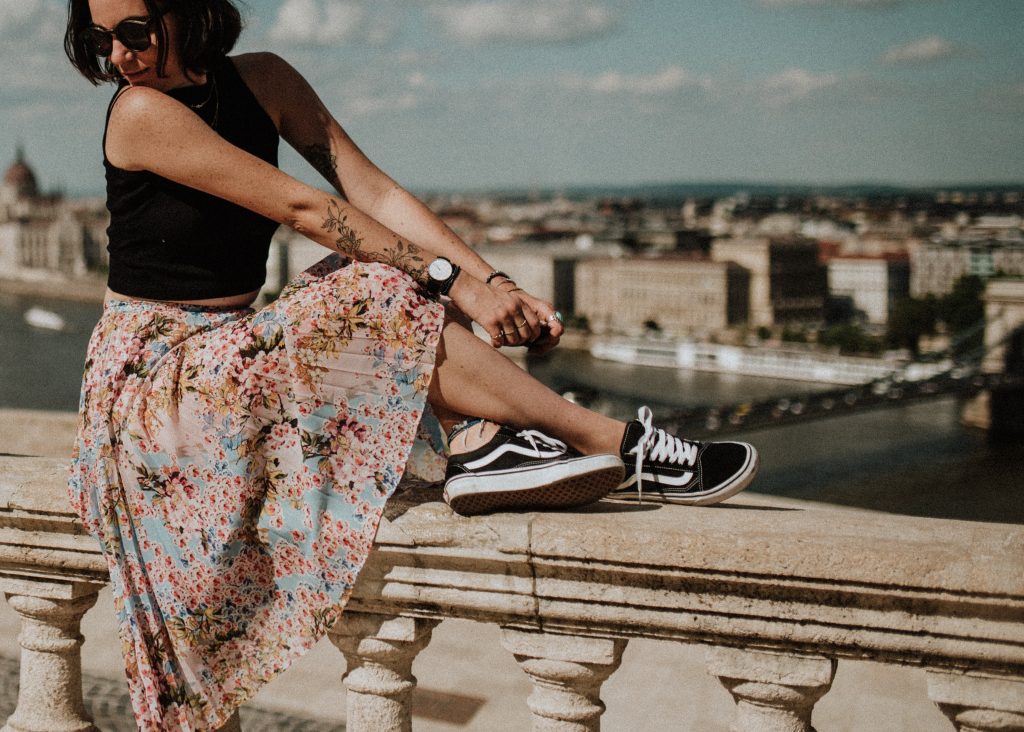 Playing with patterns and prints is an art in itself but don't mix too many prints and pattern. There's nothing you cannot Google, so prepare yourself and act like a pro. Because Some have a natural knack for working with prints, but some of us still need to learn them.
19. Passionate Shopping:
Always shop passionately. A sale should never be a cue to buy something, I mean not always if you have been waiting to go on sale for a particular product, sure, pick it up. But when you are shopping for a random dress just because it is on discounts then ask yourself would you buy if it's not on discount.
20. Master the Art of Accessories: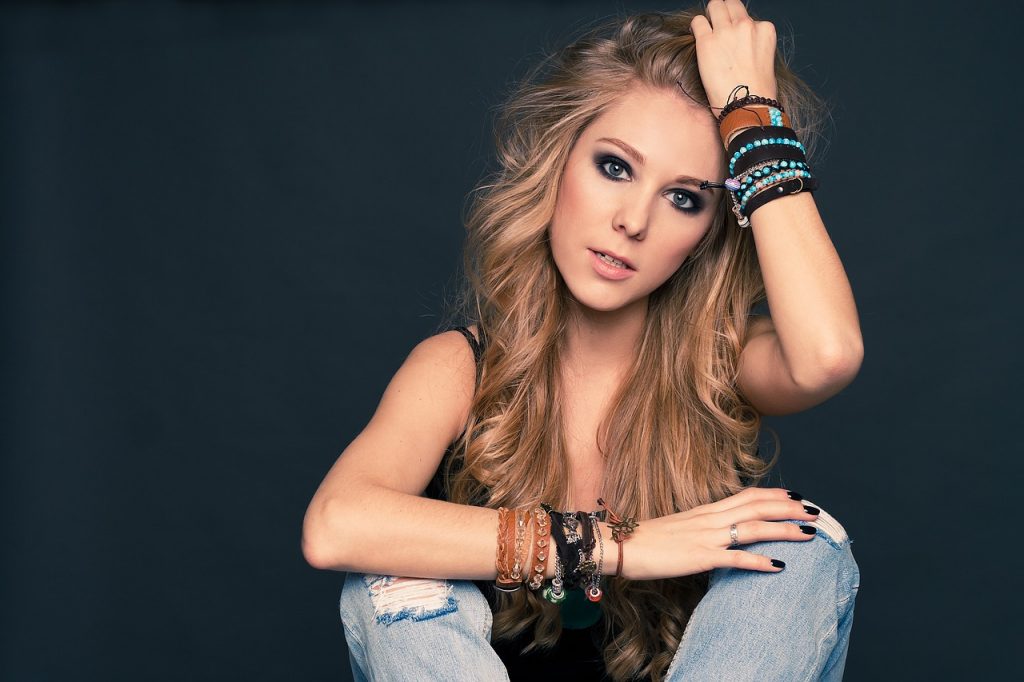 Accessories are an integral part of the dressing. Express your strength and beauty with just one pair of earring. Styling yourself with the right type of accessories is a big fashion statement. From chunky bracelets and bangles to the more dainty and feminine ones can marry an entire outfit. Here, the key is to ensure that you choose the right type of necklace to go with your top or dress.
21. Belt it up more Ways:
Belting up your outerwear, scarf top or classy tunic in the right way, it will accentuate your curves, make your waist appear slimmer and add refinement to the casual ensemble. Pick for an edgy and polished belt to complete the look. A suitable belt can transform a normal outfit into something chic.
22. Say Yes to knot: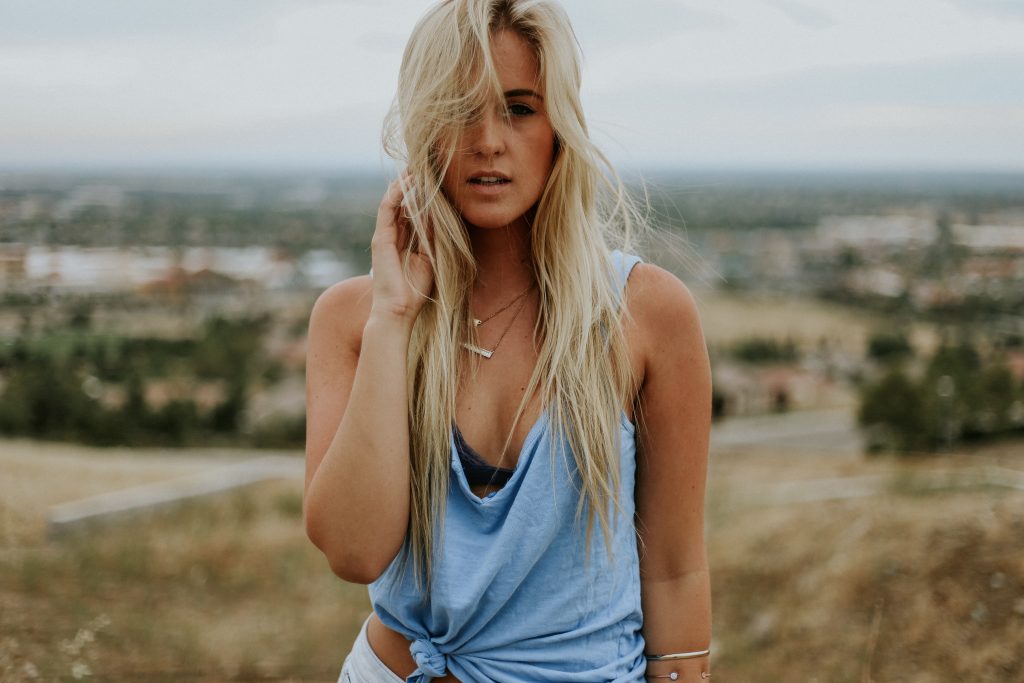 Another way to define your waistline is to knot yours top at the middle. It is a creative and playful fashion to add a twist to the look. Try knotting a shirt or a top over a dress or wear it as a crop top.
23. Scarves:
Comes a long way in all seasons like woollen, silk, satin, linen, etc. Scarfs are not always meant to be just draped around your neck or shoulders. There are a numerous number of ways in which you can tie a scarf. Some work wonders in winters, while some are best for summer and the others are perfect for fall fashion.
24. Love to Wear Bag:
It's always all about what you carry and how you carry. Go for basics with an innovative spin. The trend of bags like bucket bag and boxy structured bag are big this season.
Additional tip
Things to Avoid:
Do not over accessorize.
Do not wear an awkward combination of clothing.
Do not wear a black lipstick.
Do not mix various dressing styles, to look ultra stylish.
Don't go for random mixing of prints.
An essential style idea for women is to always remember that imperfection is a beauty. Be confident with whatever you wear because a confidence is a sexist thing a girl can wear.